Cassette tapes are pretty robust, but occasionally they have to be repaired before any audio transfer can be carried out. This particular cassette appeared to have been in the wars – not only was the tape snapped, it was also very badly wound on the reels, and the pressure pad assembly had become bent out of shape – all in all, totally unplayable in that condition.
Luckily, the cassette shell was of the 'screwed together' variety rather than glued construction, so getting the shell apart was easy – glued shells require careful use of a Stanley knife.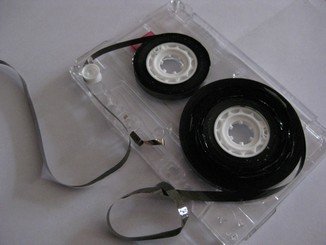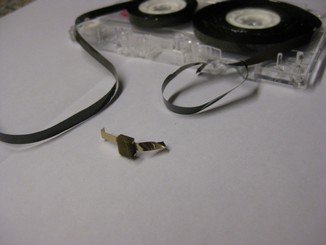 Once open, the tape reels were lifted out and the snapped ends spliced together.The pressure pad was straightened out and returned to the shell along with the reels.
The screws were replaced and the tape transcribed, to complete the job.